Room Inspirations
Roll over the hotspots below for product information
Think Spring
Now is the perfect time to give your home a fresh new look. Whatever your style, these inspiring spring ideas make redecorating a breeze.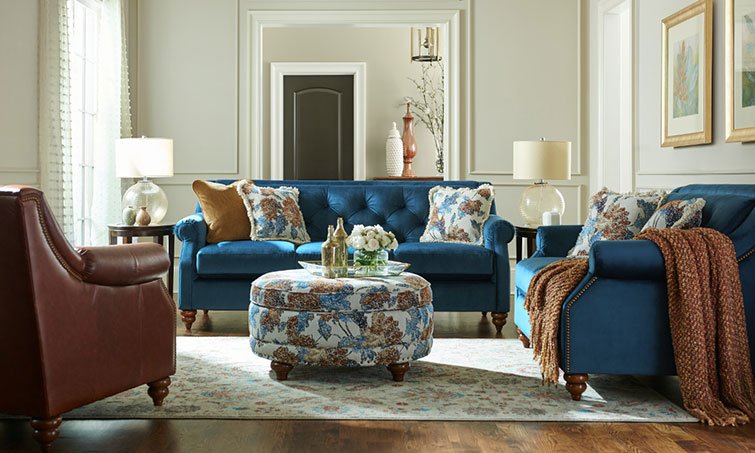 Spring isn't just for pastels. Deep hues and rich floral patterns add drama and elegance, while crisp ivory walls keep this look bright.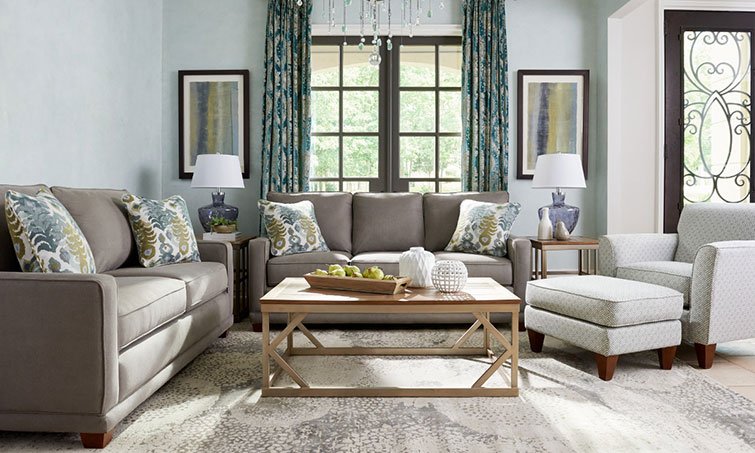 Let the fresh air in. Soft neutrals bring a sense of calm, while patterned pillows add texture to this refined but relaxed space.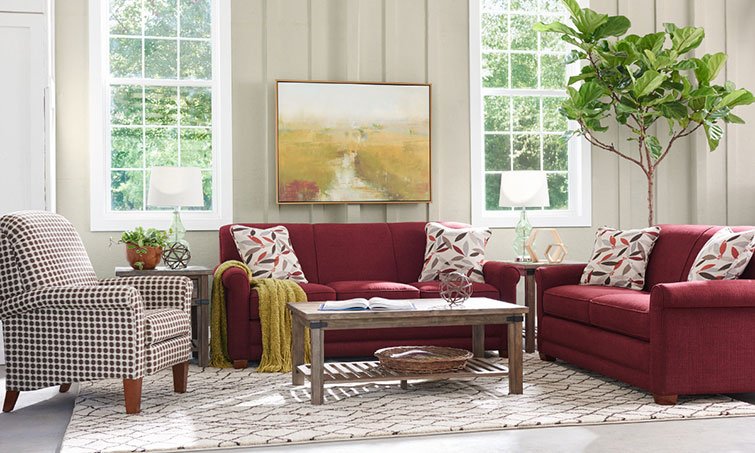 Wake up a room with vibrant color balanced by deep earth tones. Decorative prints and accessories inspired by nature finish the look.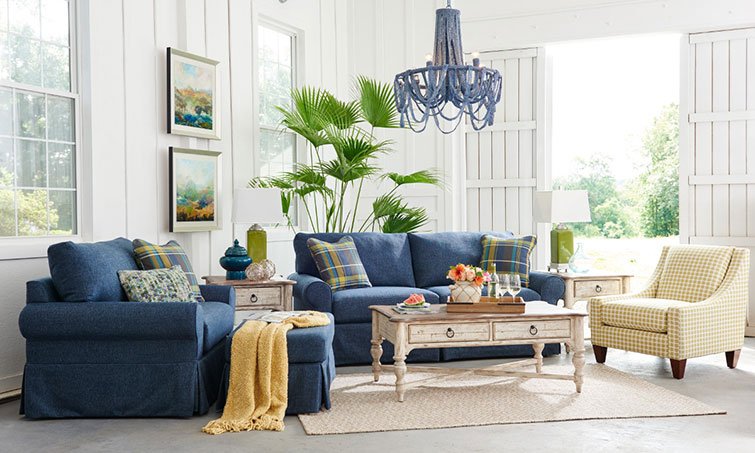 This cottage-inspired look, complete with playful plaid pillows and charming rustic accents, is our idea of the ultimate spring retreat.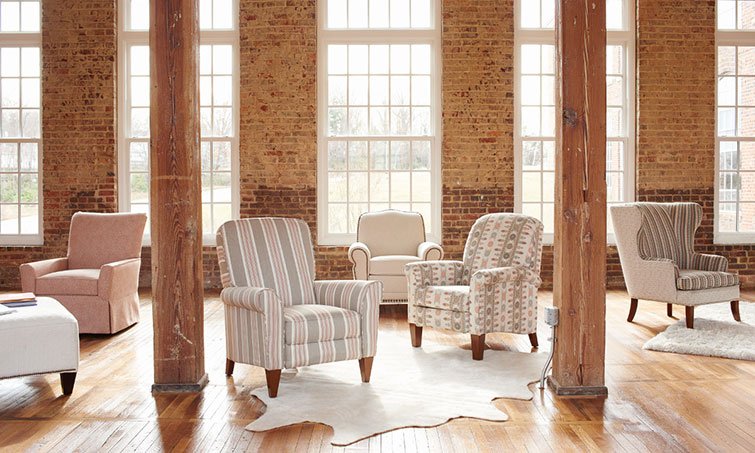 Plant our spring-inspired chairs anywhere you want to make a statement. From stripes to prints these styles are sure to grow on you.